LoL Wild Rift Lee Sin ARAM Build - Items, Runes , Counter Guide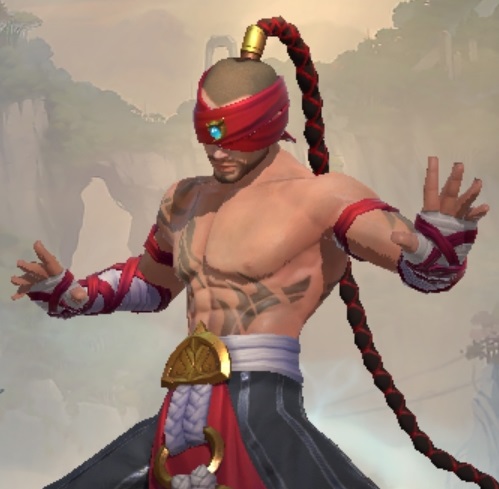 Class: Fighter
Lee Sin ARAM Build, Runes Guide
Recommendations on item build and runes for Lee Sin in ARAM (All Mid All Random) Mode in Wild Rift, along with a general guide to play Lee Sin in ARAM Mode.
Check Lee Sin Main Guide.
Recommended Builds
Lee Sin is quite a hard champion to master. He is hard to play and maybe harder to play in ARAM because the enemy team is always grouped up. You have to pick your battles with Lee Sin because if you are controlled, it will be hard to survive, especially Lee Sin needs to proc his passive, Flurry if he wants to keep his energy levels up through weaving auto-attacks in between his abilities.
One of the best things you can do with Lee Sin in between fights in ARAM is his bait combo which is his 1st ability, Sonic Wave into his 2nd ability, Safeguard. Once an enemy is marked, dash to them but immediately cancel the dash with your other dash, Safeguard so you won't dive to your death.
Another trick is to use Mark/Dash to execute an insec play. The combo goes like this: Mark/Dash your target enemy then immediately use Lee Sin's ultimate, Dragon's Rage, and Flash to kick the enemy into your team. You will have your 1st ability, Sonic Wave, and 2nd ability, Safeguard to help you dash away to safety.
Lee Sin Build Recommendation in Wild Rift
Here are Item Build Recommedations that works on Lee Sin in Wild Rift ARAM Mode.
In ARAM, Lee Sin's assassin/fighter build is harder to pull off so we are going to choose between his bruiser build and his tank build.

Death's Dance and

Black Cleaver will help Lee Sin deal enough damage and survive fights at the same time. While

Spirit Visage and

Warmog's Armor is great for receiving damage and having your HP regenerate back to full after just a few seconds away from combat, making you a great bait and meat shield for your team.
Runes
Conqueror adds bonus damage for each unique attack inflicted on enemy champions, making you stronger as the fight goes on. Grasp of the Undying makes your damage scale with your maximum health. Brutal grants flat bonus damage and penetration. Second Wind grants bonus HP regeneration to help against poke damage and Hunter – Genius increases your ability haste for each unique takedown so you can use your abilities more often.
Summoner Spells

Mark/Dash adds another dash to Lee Sin's already high mobility kit and it opens up a new way to set up his combos.

Flash is necessary for offensive and defensive outplays.
Other Champions ARAM Guides