LoL Wild Rift Janna ARAM Build - Items, Runes , Counter Guide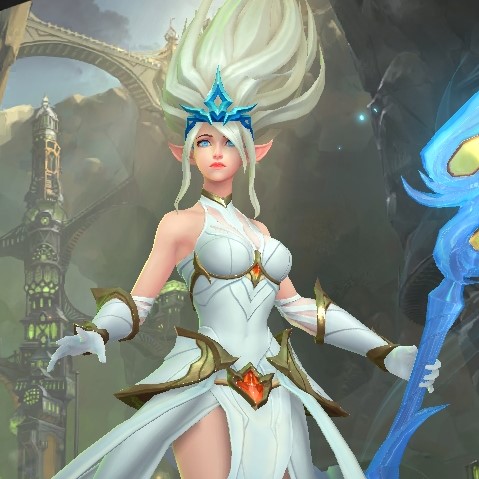 Class: Support
Janna ARAM Build, Runes Guide
Recommendations on item build and runes for Janna in ARAM (All Mid All Random) Mode in Wild Rift, along with a general guide to play Janna in ARAM Mode.
Check Janna Main Guide.
Recommended Builds
You have lots of opportunities to use 1st, Howling Gale on ARAM because of the small, crowded map. Cast it inside brushes then place it to move diagonally towards the other side of the lane so you'll have more chances of hitting opponents. Once you have knocked up an opponent, or if your ally has controlled a target, follow it up with a few auto attacks, use Janna's 2nd, Zephyr on the target to slow them down and increase your team's chance of taking down your opponent. Keep an eye on your allies who are either getting damaged so you can shield them using her 3rd, Eye of the Storm or you can use this ability on an ally, preferably the ADC, who is currently damaging your enemies so they can hit them harder. Be creative when using Janna's ultimate, Monsoon. You can either use it to push away enemies from your teammates or to your teammates.
Janna Build Recommendation in Wild Rift
Here are Item Build Recommedations that works on Janna in Wild Rift ARAM Mode.

 Rod of Ages grants a good amount of all-around stat so you can sustain yourself throughout ARAM where regeneration is scarce.

Ionian Boots of Lucidity grants ability and summoner spell haste so you can use them more often. Upgrade with the

Redeeming Enchant for an additional healing tool or upgrade with the

Shadows Enchant for an offensive/defensive slowing tool. If your team has enough damage, build

Harmonic Echo and

Ardent Censer to strengthen your healing and buffing potential. You can rush

Rabadon's Deathcap if you want more firepower to Janna's 2nd, Zephyr and 1st, Howling Gale. Rabadon's Deathcap also surprisingly increases your supporting strength because it will increase the shielding and bonus damage buff of her 3rd, Eye of the Storm. For your luxury items, you can choose between

Zeke's Convergence for more DPS buff,

Awakened Soulstealer for more ability and ultimate haste, or

Athene's Unholy Grail for more healing.
Runes
Aery deals additional damage to enemies you hit with your auto-attack or abilities while healing and shielding allies will make Aery grant additional shielding effect. Weakness is fully utilized on Janna because her 2nd, Zephyr is a guaranteed slow so enemies will almost always receive the 5% damage amplification. Regeneration will help you sustain your HP and mana in the early game. And finally, Hunter – Genius grants additional ability haste for each unique takedown.
Summoner Spells
Clarity will solve all your and your ally's mana problems.

Flash out if an enemy manages to get near you.

Other Champions ARAM Guides