LoL Wild Rift Ziggs ARAM Build - Items, Runes , Counter Guide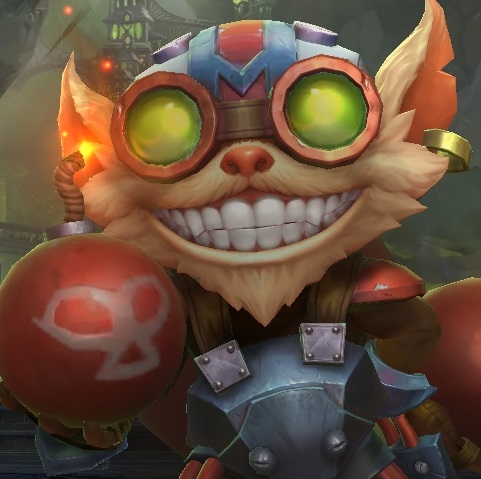 Class: Mage
Ziggs ARAM Build, Runes Guide
Recommendations on item build and runes for Ziggs in ARAM (All Mid All Random) Mode in Wild Rift, along with a general guide to play Ziggs in ARAM Mode.
Check Ziggs Main Guide.
Recommended Builds
Ziggs has lots of long-range skill shots which makes him a great champion to play on ARAM.
His passive, Short Fuse grants bonus damage on his attacks so, do not forget to auto-attack from time to time. It deals double damage to turrets.
His 1st, Bouncing bomb is a long-range skill shot that bounces and deals magic damage in a small AoE. In the chaos that is ARAM, this ability is way easier to hit compared to the normal mode. Spam it to your heart's content.
Damage and displace your opponents with Zigg's 2nd, Satchel Charge. It's a great way to protect your teammates. It deals quite a substantial amount to turrets and it executes turrets when its HP is low so use it on them whenever you can.
Zigg's 3rd, Hexplosive Minefield does not deal that much damage but it slows down opponents so place it in between your team and the enemy team to limit their options or place it behind them so they'll have a harder time escaping your team.
His ultimate, Mega Inferno Bomb is almost impossible to miss on this map. Use it in team fights to deal huge AoE damage.
Ziggs Build Recommendation in Wild Rift
Here are Item Build Recommedations that works on Ziggs in Wild Rift ARAM Mode.

 Tear of the Goddess is an important first buy because it will allow you to spam your abilities without depleting your mana pool too quickly. Upgrade it to

Archangel's Staff quickly for the huge AP and mana boost and once it is upgraded into Seraph's Embrace, it will give you a Lifeline shield when your HP becomes low.
Afterwards, buy either

Luden's Echo if the enemies lack tanks or buy

Liandry's Torment if they have two or more tanks. Top of with

Rabadon's Deathcap,

Void Staff, and

Infinity Orb to maximize your damage output.
Runes
Aery adds consistent bonus damage to your pokes. Conqueror grants more scaling damage into the late game and makes you hit harder the longer the fight drags on.
Brutal grants bonus damage and penetration.
Regeneration adds a little more sustain.
Hunter – Genius grants ability haste so you can spam your abilities more often.
Summoner Spells

Clarity will solve all your mana problems along with Archangel's Staff.

Flash out if an enemy manages to get near you.
Other Champions ARAM Guides