LoL Wild Rift Seraphine ARAM Build - Items, Runes , Counter Guide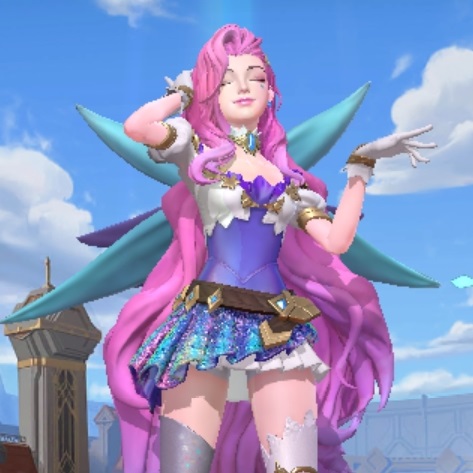 Class: Mage
Seraphine ARAM Build, Runes Guide
Recommendations on item build and runes for Seraphine in ARAM (All Mid All Random) Mode in Wild Rift, along with a general guide to play Seraphine in ARAM Mode.
Check Seraphine Main Guide.
Recommended Builds
Seraphine's passive, Stage Presence has two components: First is Echo that repeats every third ability cast. The second component of her passive is Harmony which grants Notes to nearby allies. Attacking an enemy activates the Notes and increases Seraphine's attack range and grants bonus magic damage. In ARAM, you will almost always be together with four of your teammates so you will always enjoy the full effects of Harmony. 
1st, High Note deals damage that increases based on the enemy's missing HP.  This ability is the best to cast with Echo if you want to finish off enemies.
2nd, Surround Sound grants a shield, and when Seraphine is already shielded, mostly through Echo, everyone is healed. The healing effect increases based on the affected unit's missing HP. When there are no fights, spam your other abilities so you can activate the Echoed version of 2nd, Surround Sound more often.
3rd, Beat Drop is Seraphine's crowd control. It slows down enemies and when the affected enemy is already slowed, they are rooted, and if they are rooted, the affected enemy is stunned. 3rd, Beat Drop is best Echoed when in combination with Seraphine's ultimate so it can proc a stun. This can also work when your allies have slowed or rooted an enemy.
Seraphine's ultimate, Encore damages and charms and slows enemies in a line. Every time a champion, friend, or foe is hit by the ultimate, Encore's range increases which make it great in ARAM since everyone is always clumped up together.
Seraphine Build Recommendation in Wild Rift
Here are Item Build Recommedations that works on Seraphine in Wild Rift ARAM Mode.
Buy

Tear of the Goddess and upgrade it into

Archangel's Staff so that you will be able to spam your abilities without having to worry about your mana pool too much.
Afterwards, you can either build

Luden's Echo and

Rabadon's Deathcap if you want to amplify the poke damage and burst damage of Seraphine.
Or if you are confident that your team has enough damage, you can build

Harmonic Echo and

Rylai's Crystal Scepter to increase the utility you can provide to your team through healing and crowd control.
Runes
Aery grants consistent bonus damage and an additional shielding effect on your abilities. Electrocute adds bonus damage when you are landing your abilities in quick succession so you can burst down your target.
Brutal grants bonus damage and penetration.
Regeneration adds a little more sustain.
Hunter – Genius grants ability haste so you can spam your abilities more often.
Summoner Spells

Clarity will solve all your mana problems along with Archangel's Staff.

Flash out if an enemy manages to get near you.
Other Champions ARAM Guides