LoL Wild Rift Annie ARAM Build - Items, Runes , Counter Guide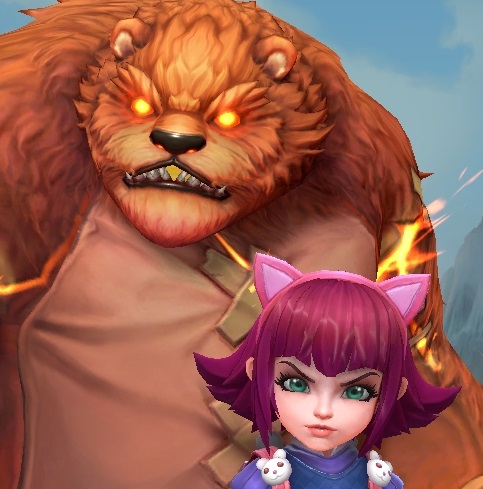 Class: Mage
Annie ARAM Build, Runes Guide
Recommendations on item build and runes for Annie in ARAM (All Mid All Random) Mode in Wild Rift, along with a general guide to play Annie in ARAM Mode.
Check Annie Main Guide.
Recommended Builds
Annie has a shorter range compared to other mages but she has a unique advantage over other mages in ARAM because of her passive, Pyromania. Every fourth skill she casts inflicts a stun to those hit by her abilities. Because of this, enemies will think twice before engaging or overextending. Try to use Annie's 2nd ability, Incinerate or her ultimate, Summon: Tibbers to stun multiple enemies. Use Flash or Mark/Dash for surprising AoE initiation on multiple enemies.
Annie Build Recommendation in Wild Rift
Here are Item Build Recommedations that works on Annie in Wild Rift ARAM Mode.

 Tear of the Goddess into

Archangel's Staff is important for Annie because she has severe mana issues and in ARAM, she will burn her mana fast without the bonus mana from this item. Plus, the bonus AP and ability haste will help her scale into the late game. After her first core item, she transitions to either a traditional mage with

Luden's Echo which helps with poke damage or she can rush

Rabadon's Deathcap and

Infinity Orb for the burst damage. Remember to buy the

Protobelt Enchant early in the game to help you with Annie's mobility issues.
Runes
Aery is great for the constant bonus damage on pokes while Electrocute will help on bursting down a single target when using Annie's full combo. Brutal's flat damage and penetration bonus is great for Annie's early game pokes while Adaptive Caparace will help with surviving bursts. Manaflow Band grants bonus Mana that will add to Archangel's Staff's scaling bonuses but Hunter – Genius is also a great inspiration rune because bonus ability haste is always good in all situations.
Summoner Spells

Clarity will help with Annie's Mana issues. 

Flash can help Annie initiate fights, kill fleeing enemies, or escape danger.
Other Champions ARAM Guides