LoL Wild Rift Twisted Fate ARAM Build - Items, Runes , Counter Guide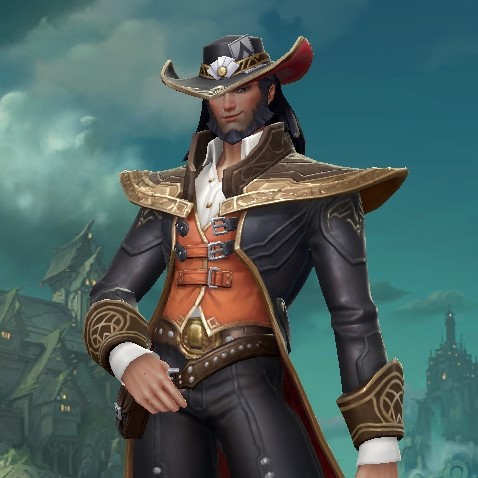 Class: Mage
Twisted Fate ARAM Build, Runes Guide
Recommendations on item build and runes for Twisted Fate in ARAM (All Mid All Random) Mode in Wild Rift, along with a general guide to play Twisted Fate in ARAM Mode.
Check Twisted Fate Main Guide.
Recommended Builds
Twisted Fate's passive Loaded Dice is harder to use on ARAM on minion kills because all of your allies are trying to kill minions at the same time. It is easier to earn Loaded Dice gold on enemy champions you or your allies controlled then activate Twisted Fate's 3rd, Stacked Deck to gain gold on each successful hit on the enemy champion. It's hard to miss when using 1st, Wild Cards because enemies are always grouped up in ARAM. 2nd, Pick a Card is extremely useful in ARAM especially once you have your Rapid Firecannon. Gold Carded enemies is usually a sure kill. You can deal a lot of AoE damage through your Red Card and you will never be out of mana by using the Blue Card. I'm not going to lie, Twisted Fate's ultimate, Destiny is pretty useless in ARAM. Use it to see if enemies are hiding in brushes or to return to the fight quickly once you respawn.
Twisted Fate Build Recommendation in Wild Rift
Here are Item Build Recommedations that works on Twisted Fate in Wild Rift ARAM Mode.
Royal Flush

 Rod of Ages will help you survive pokes and help you with your sustain needs, which is important in ARAM, thanks to its Eternity passive.

Lich Bane's Spellblade passive works well with Twisted Fate's 2nd, Pick a Card as the bonus damages will stack.

Rapid Firecannon is another item that complements 2nd, Pick a Card because the bonus range will make it easier to engage and stun enemies.

 Rabadon's Deathcap and

Void Staff will scale your damage into the late game.
Rapid Deal 

 Trinity Force's Spellblade passive works well with 2nd, Pick a Card in the same way with Lich Bane's but now through physical damage. One of the perks of this build is that building

Rapid Firecannon earlier is viable as a utility and damage option. Build

Infinity Edge first when against a lot of squishy champions or build

Blade of the Ruined King instead when facing a lot of tanks. Finally, build

Mortal Reminder to counter champions with high sustain or lots of armor.
Runes
Electrocute is the best Keystone rune when using the AP type build because it will allow you to burst down a single target quickly. Fleet Footwork is a great option when using the AD/DPS build as the bonus movement speed and heal will help you sustain yourself and kite enemies. Brutal adds a little bonus damage and penetration. Regeneration will help you sustain your HP and mana in the early game and Hunter – Genius grants bonus ability haste for each unique takedown so you can spam your abilities more often.
Summoner Spells

Clarity will solve all your mana problems so you won't have to restrict yourself to using Blue Cards when your mana is low.

Flash out if an enemy manages to get near you.
Other Champions ARAM Guides