LoL Wild Rift Ahri ARAM Build - Items, Runes , Counter Guide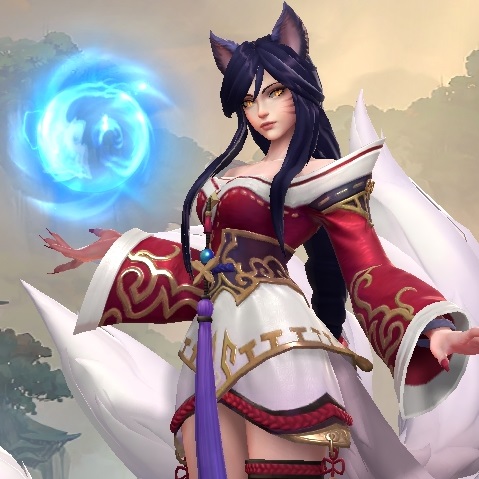 Class: Mage
Ahri ARAM Build, Runes Guide
Recommendations on item build and runes for Ahri in ARAM (All Mid All Random) Mode in Wild Rift, along with a general guide to play Ahri in ARAM Mode.
Check Ahri Main Guide.
Recommended Builds
Ahri can afford to trade damage in ARAM because her passive, Essence Theft heals her every three abilities. In ARAM where everyone is all grouped up, it can take only one crowd control to kill a champion so Ahri's 3rd, Charm is extremely deadly. Use your 2nd, Fox-Fire, ultimate, Spirit Rush, or Mark/Dash to make it easier to hit the enemy with Ahri's 3rd, Charm. If you are not going to engage in fights, try to poke your enemies with 1st, Orb of Deception and avoid enemy poke using the bonus movement speed of 2nd, Fox-Fire. 
Ahri Build Recommendation in Wild Rift
Here are Item Build Recommedations that works on Ahri in Wild Rift ARAM Mode.

Rod of Ages is important for Ahri in ARAM because the bonus HP and mana and its Eternity passive are enough to sustain you for the whole game.

Ionian Boots of Lucidity is a must because you are extremely dependent on your ultimate which has a long cooldown so items with ability haste are much welcomed for her. For her first core item for her damage, choose either

Luden's Echo for more burst and poke damage or

Liandry's Torment for a more DPS and %HP damage-oriented playstyle. It is important to get

Awakened Soulstealer next for the ability and ultimate haste because as mentioned, Ahri is dependent on her ultimate. Finish with

Rabadon's Deathcap and

Void Staff to scale your damage into the late game.
Runes
Electrocute is great for the burst damage build as you'll be able to 100-0 a squishy champion if you land Ahri's 3rd, Charm. Conqueror is a great alternative if the enemy team has little or no champion you can burst down as it gives a more consistent damage bonus. Brutal grants flat bonus damage. Regeneration will help sustain your HP and mana for the early game. And finally, Hunter – Genius grants bonus ability haste for each unique takedown which you can easily stack up because fights happen often in ARAM.
Summoner Spells

Mark/Dash allows you to surprise enemies with Ahri's 3rd, Charm when used in combination with the Dash. 

Flash is the standard initiation tool to surprise your enemies.
Other Champions ARAM Guides