LoL Wild Rift Leona ARAM Build - Items, Runes , Counter Guide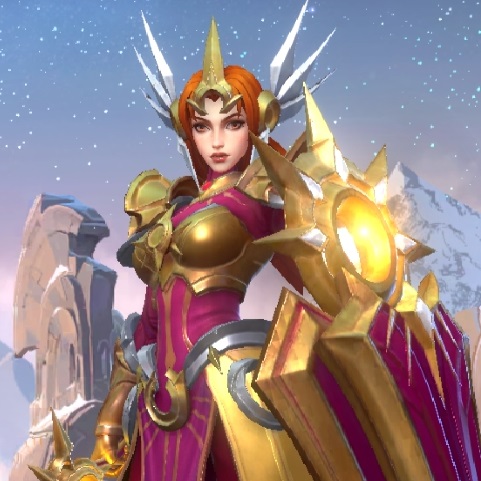 Class: Support
Leona ARAM Build, Runes Guide
Recommendations on item build and runes for Leona in ARAM (All Mid All Random) Mode in Wild Rift, along with a general guide to play Leona in ARAM Mode.
Check Leona Main Guide.
Recommended Builds
Be sure that you have Leona's 2nd, Eclipse available if you are going to initiate fights. 2nd, Eclipse, and Aftershock will grant you enough armor and magic resistance to survive initiating into all five enemies in ARAM. Without it, you have no innate defenses and you will be prone to being burst down. Remember that her 3rd, Zenith Blade will bring you to the last champion hit so be careful when using it, unless you want to be placed there. Leona's ultimate, Solar Flare can hit multiple enemies in ARAM's crowded map so time it well, preferably in combination with your ally's AoE crowd control to wipe out the enemy team.
Leona Build Recommendation in Wild Rift
Here are Item Build Recommedations that works on Leona in Wild Rift ARAM Mode.

 Winter's Approach is a must for any build with Leona because its high amount of ability haste will help you control enemies over and over again, more so in ARAM where there is already a passive ability haste bonus in place. When Winter's Approach upgrades into Fimbulwiter, Leona will become sturdier because she'll now gain a bonus shield when she controls an enemy.
For Leona's boots,

Plated Steelcaps is best if you will be playing as a tank and

Ionian Boots of Lucidity is great if you want to play more offensively.

Redeeming Enchant will add more damage to your combo, with the bonus healing and

 Protobelt Enchant adds another dimension to your initiation.
If you are the only tank in your team,

Warmog's Armor grants a huge amount of HP and regeneration while

Sunfire Aegis grants a good amount of HP and AoE magic damage. These two items will allow you to survive fights after fights but, if you have enough sustain in your team, you can build

Zeke's Convergence for deadlier initiations and

Awakened Soulstealer for even more ability haste.
Runes
Aftershock is a must for Leona because it increases her dive potential significantly, especially when combined with her 2nd, Eclipse. Weakness synergizes perfectly with Leona's arsenal of crowd control and passive, Sunlight which activates only when her allies attack enemies that she has used her abilities on. Backbone adds a little bonus armor or magic resistance, whichever is lower and finally, Hunter – Genius stacks bonus ability haste for each unique takedown.
Summoner Spells

Initiation with Leona becomes a lot more easier and surprising with the help of Mark/Dash.

Flash is the standard initiation tool to surprise your enemies. If you use Mark/Dash to initiate, you'll have a free Flash to escape enemies if things turned sour.
Other Champions ARAM Guides