LoL Wild Rift Kennen ARAM Build - Items, Runes , Counter Guide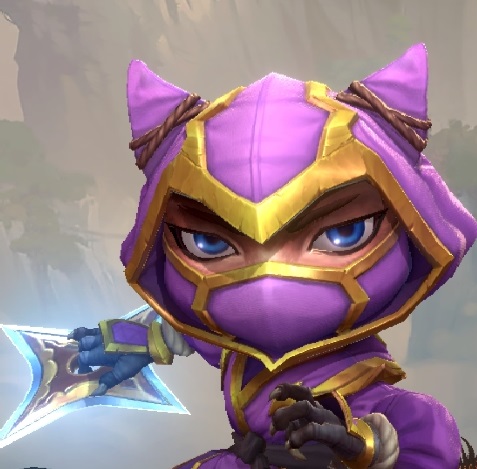 Class: Mage
Kennen ARAM Build, Runes Guide
Recommendations on item build and runes for Kennen in ARAM (All Mid All Random) Mode in Wild Rift, along with a general guide to play Kennen in ARAM Mode.
Check Kennen Main Guide.
Recommended Builds
Kennen's ultimate, Slicing Maelstrom is absolutely devastating in ARAM. Once you hit a target with Mark/Dash. Mayhem will surely fall on the enemy team because Dash will instantly bring Kennen close to the opponent, making them unable to escape Kennen's ultimate. Together with 2nd, Electrical Surge, and 3rd, Lightning Rush, Kennen will be able to stun all his enemies in range in ARAM's small map. And those who will be unlucky enough to survive will be struck by Kennen's 1st, Thundering Shuriken which has a respectable amount of damage through its AP scaling.
Kennen Build Recommendation in Wild Rift
Here are Item Build Recommedations that works on Kennen in Wild Rift ARAM Mode.

 Hextech Gunblade is a crutch core item on Kennen. It is only great for 1v1 trades so it's not really viable in ARAM, and for the additional sustain so if your team has sustain or if the enemy team lacks poke, skip it. You'll have

Gluttonous Greaves for a little bit of omnivamp, anyway. Kennen's other core items are

Infinity Orb and

Rabadon's Deathcap. Both of these items will enable Kennen to burst down squishy champions.

Liandry's Torment and

Void Staff then will allow Kennen to burst down even tanks.

Awakened Soulstealer grants ultimate haste on unique takedown so he can use his ultimate, Slicing Maelstrom more often.

 Protobelt Enchant is your offensive/mobility boots enchant and

Stasis Enchant is your defensive boots enchant option.
Runes
Conqueror grants more damage each time you hit an enemy with a unique ability, with how Kennen's combo works, he'll easily stack the bonus damage, and once his ultimate ends, his other abilities, especially 1st, Thundering Shuriken will hit extremely hard. Triumph increases execute damage and heal you a portion of your lost HP on takedowns. Hunter – Titan grants HP and tenacity on takedowns so you will be unstoppable under your ultimate and Hunter – Genius grants ability haste on unique takedown so you can spam your abilities more often.
Summoner Spells

Mark/Dash allows you to surprise enemies with your ultimate when used in combination with the Dash. 

Flash is the standard initiation tool to surprise your enemies.
Other Champions ARAM Guides