LoL Wild Rift Fizz ARAM Build - Items, Runes , Counter Guide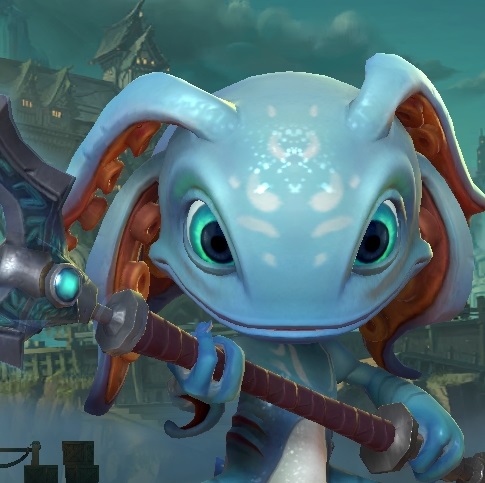 Class: Mage
Fizz ARAM Build, Runes Guide
Recommendations on item build and runes for Fizz in ARAM (All Mid All Random) Mode in Wild Rift, along with a general guide to play Fizz in ARAM Mode.
Check Fizz Main Guide.
Recommended Builds
It is almost impossible to avoid Fizz's ultimate, Chum of the Waters on ARAM because of the tight map. When you have hit an enemy with it, you can immediately dash to them or use Mark/Dash to get close to your prey. Afterward, use either Fizz's 1st ability, Urchin Strike, or 3rd ability, Playful/Trickster to deal more damage. Of the mentioned abilities, the one you did not use, you are going to use to get away to safety.
ARAM is the perfect place to try tricks on Fizz's ultimate, Chum of the Waters. You can use Flash to cancel its animation or you can use his 1st ability, Urchin Strike to hide its initial animation to surprise your enemies.
Fizz Build Recommendation in Wild Rift
Here are Item Build Recommedations that works on Fizz in Wild Rift ARAM Mode.
For both builds, Rod of Ages will be our first item for Fizz so that he'll be able to survive pokes and have enough mana throughout the game. Afterward, you can build

Lich Bane and

Rabadon's Deathcap first to play Fizz as an assassin who can one-shot the enemy carries. You can also opt to build

Hextech Gunblade and

Liandry's Torment if you want to brawl it out with the enemy team.
Runes
Electrocute is great for the Assassin build because it will add damage to your burst damage combos. Conqueror on the other hand stacks bonus damage while you are brawling it out with your enemies. Brutal grants flat bonus damage and penetration. Hunter – Titan grants a stacking bonus HP and tenacity bonus so you can survive being controlled and lastly, Hunter – Genius grants a stacking ability haste bonus to lower down the cooldown of your ultimate.
Summoner Spells

Mark/Dash combos perfectly with Fizz's ultimate so you can secure your kills without wasting one of your mobility tools.

Canceling Fizz's ultimate's animation or flashing out after a combo are just some of the many ways you can utilize Flash's versatility.
Other Champions ARAM Guides