LoL Wild Rift Thresh ARAM Build - Items, Runes , Counter Guide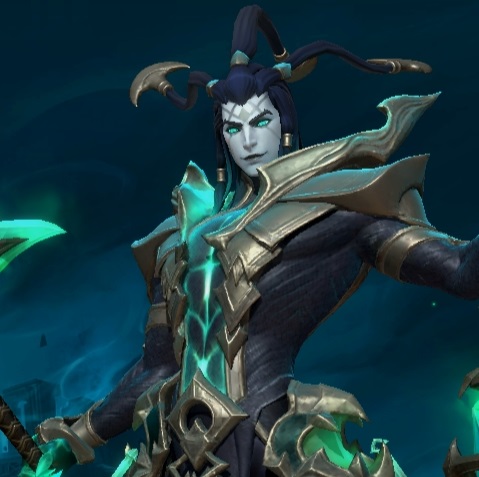 Class: Support
Thresh ARAM Build, Runes Guide
Recommendations on item build and runes for Thresh in ARAM (All Mid All Random) Mode in Wild Rift, along with a general guide to play Thresh in ARAM Mode.
Check Thresh Main Guide.
Recommended Builds
Pickoff champions like Thresh are dangerous in ARAM since enemies are always grouped up together. Thresh's presence makes enemies be warier since his 1st ability is an actual Death Sentence when it connects.
Thresh can easily hook enemies from a brush because enemies have limited space where they can run to. But be careful in the early game since Thresh has low base stats, if he is caught by an enemy crowd control, he can easily die.
It changes once he has enough souls collected from his passive, Damnation though as he begins to stack armor.
In the mid game once you have Warmog's Armor you can begin to initiate fights and chaos on the map. Use Flay in combination with his ultimate, The Box to create impossible situations for your enemies. Warmog's Armor is important because its Warmog's Heart passive will restore your HP after being out of combat for a short duration, making it possible to initiate multiple times without worrying about your HP levels.
Thresh Build Recommendation in Wild Rift
Here are Item Build Recommedations that works on Thresh in Wild Rift ARAM Mode.
The Chain Warden build is an ability haste build that focuses on decreasing the cooldown of Thresh's abilities so he can control the battlefield as much as possible.

Winter's Approach is the highest ability haste defense item and the combination of

Warmog's Armor and

Spirit Visage are there to keep the HP levels of Thresh always ready for battle.

Iceborn Gauntlet and

Frozen Heart also grant high amounts of ability haste.
The second build is an ADC build that revolves around the passive of Thresh's 3rd ability, Flay. This is a fun build that can one-shot opponents because of the high AD ratio of the passive but it is best used in ARAM for having fun as it is not that viable in an actual game.
Runes
Aftershock allows you to survive initiations thanks to the bonus armor and magic resist it gives when you control an enemy. Electrocute is your alternative with the one-shot build.
Weakness applies a debuff to enemies you control, making them receive more damage. Gathering Storm makes you scale even better, increasing your damage output in the late game.
Second Wind helps against early game poke. Plus, it will further increase your imbalanced health regen once you get your Warmog's Armor. 
Hunter – Genius grants bonus ability haste so you can use your abilities more often.
Summoner Spells

Mark/Dash allows for easy initiation. Chain it with Flay and The Box to secure easy kills.

Flash is great for buffering Death Sentence and you can also use it to escape after a Mark/Dash initiation.
Other Champions ARAM Guides