LoL Wild Rift Amumu ARAM Build - Items, Runes , Counter Guide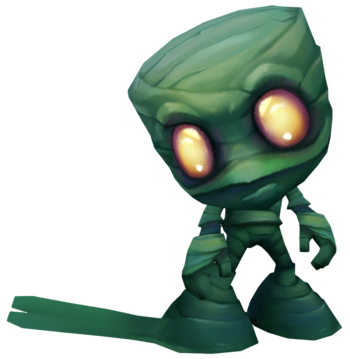 Class: Tank
Amumu ARAM Build, Runes Guide
Recommendations on item build and runes for Amumu in ARAM (All Mid All Random) Mode in Wild Rift, along with a general guide to play Amumu in ARAM Mode.
Check Amumu Main Guide.
Recommended Builds
Amumu's greatest strength in ARAM is his ability to catch all five enemies with his ultimate, Curse of the Sad Mummy. The best way to do this is by hitting an enemy with Mark/Dash. After hitting an enemy with the snowball, wait until they forget your mark and group up together. Once they are grouped up, reactivate Mark/Dash to zoom into the marked enemy's location then activate your ultimate. Always check the position of the marked enemies first because if they know what they are doing, they will hide under their turret, away from their teammates to prepare for you.
Of course, you can always initiate with Amumu's 1st ability, Bandage Toss. Mix it up with Flash for a more surprising initiation. Always remember to activate his 2nd ability, Despair once near enemies, and spam his 3rd ability, Tantrum for more damage.
Amumu Build Recommendation in Wild Rift
Here are Item Build Recommedations that works on Amumu in Wild Rift ARAM Mode.
Amumu should start off with a

Catalyst of Aeons item so he can have some form of sustain in the early game because his kit forces him to stay near enemies at all times. The Catalyst is upgraded to either

Abyssal Mask or

Rod of Ages depending on the role you want or need to play in your team. If you don't have a tank, it is a must that you will build as the Tank Mummy. As the tank, you will build HP and defense stacking items such as

Thornmail and

Warmog's Armor. But you will steal deal good amounts of damage thanks to the AoE DPS damage from

Sunfire Aegis. 
But if you have another tank in your team, feel free to build AP items so you can deal massive damage with your abilities, with

Liandry's Torment and

Rabadon's Deathcap, you will be able to deal massive amounts of damage whenever given the chance to get close to your enemies.
Runes
Aftershock allows Amumu to survive diving into the enemy team after using his 1st ability, Bandage toss, or ultimate, Curse of the Sad Mummy. Gathering Storm grants him increasing AP bonuses so his damage will scale even if he builds tank items only. Second Wind grants bonus HP regeneration to help with the poke from enemy champions and finally, Hunter – Genius grants bonus ability haste so Amumu can use his ultimate as often as possible.
Summoner Spells

Mark/Dash is going to be your primary initiation tool in combination with Amumu's ultimate, Curse of the Sad Mummy. 

Flash is your secondary initiation tool and the first means of escape after initiation.
Other Champions ARAM Guides