LoL Wild Rift Malphite ARAM Build - Items, Runes , Counter Guide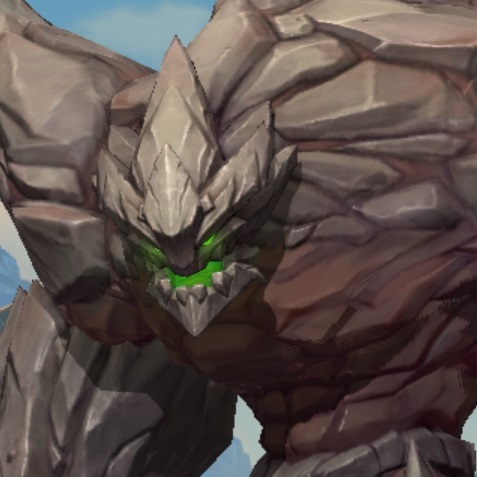 Class: Tank
Malphite ARAM Build, Runes Guide
Recommendations on item build and runes for Malphite in ARAM (All Mid All Random) Mode in Wild Rift, along with a general guide to play Malphite in ARAM Mode.
Check Malphite Main Guide.
Recommended Builds
Malphite's passive, Granite Shield grants him a shield after not taking damage for a short while, wait for your shield to reappear before initiating fights.
1st, Seismic Shard is your main damaging tool in ARAM. You simply have to get in range of your enemies and they'll be damaged by the homing rock without any counterplay. It also slows them down and hastens you which can help you initiate fights.
2nd, Thunderclap passively increases Malphite's armor and when activated, it empowers his next few attacks to deal more damage in a cone in front of him.
3rd, Groundslam deals AoE damage and slows down the attack speed of those affected. This is great for reducing the damage output of ADCs in the late game.
Malphite's ultimate, Unstoppable Force is one of the strongest ultimate in ARAM. Malphite rushes to the target location and damages and knocks up all enemies in that area. It is easy to hit multiple enemies in ARAM and Mark/Dash can help you land surprising initiations. Look to knock up three or more enemy champions every time you use your ultimate, if you do, you'll win the fight more often than not.
Malphite Build Recommendation in Wild Rift
Here are Item Build Recommedations that works on Malphite in Wild Rift ARAM Mode.
Malphite's first item is

Rod of Ages. It gives HP, mana, and AP that will allow Malphite to tank, deal damage, and spam his abilities. Afterwards, you can choose between

Luden's Echo and

Rabadon's Deathcap or

Warmog's Armor and

Sunfire Aegis. The AP build gives superior poking and burst damage but if your team has no tanks, the tank build is necessary so that you will have a front liner in your team that will be able to soak damage over and over again. After buying your core items, buy

Awakened Soulstealer so you can stack ultimate haste to be able to spam your ultimate as often as possible.
Runes
Aery consistently grants bonus damage to your attacks and abilities.
Brutal grants bonus damage and penetration while Weakness amplifies the damage received by enemies with impaired movement by 5%.
Regeneration grants a little bit of HP and mana sustain bonus.
Hunter – Genius grants ability haste on unique takedowns so you can spam your abilities more often.
Summoner Spells

Mark/Dash allows you to surprise enemies with your ultimate when used in combination with the Dash. 

Flash is the standard initiation tool to surprise your enemies.
Other Champions ARAM Guides