LoL Wild Rift Aurelion Sol ARAM Build - Items, Runes , Counter Guide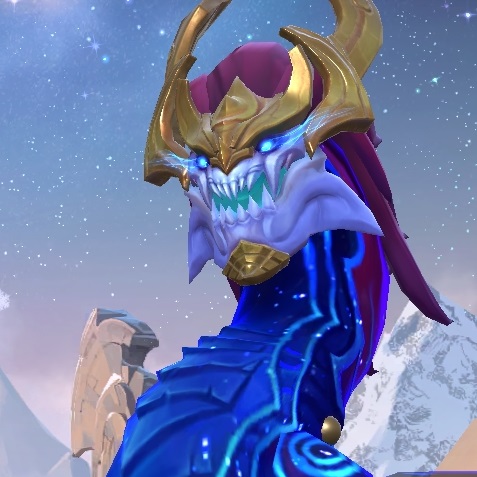 Class: Mage
Aurelion Sol ARAM Build, Runes Guide
Recommendations on item build and runes for Aurelion Sol in ARAM (All Mid All Random) Mode in Wild Rift, along with a general guide to play Aurelion Sol in ARAM Mode.
Check Aurelion Sol Main Guide.
Recommended Builds
Aurelion Sol's Center of the Universe and 2nd, Celestial Expansion works amazingly well in ARAM because of the small map. Once you activate 2nd, Celestial Expansion, the enemy team will be forced to scatter and back away or else, they'll get damaged by your ability. 1st, Starsurge, and 3rd, Comet of Legend can create a massively huge star when 1st, Starsurge is cast from your base. Make sure to align it properly because the star disappears when it hits the edge of the map. Aurelion Sol's ultimate, Voice of Light can easily be used to push enemies to your allies by using Mark/Dash. 
Aurelion Sol Build Recommendation in Wild Rift
Here are Item Build Recommedations that works on Aurelion Sol in Wild Rift ARAM Mode.

Rod of Ages is a must-build for Aurelion Sol in ARAM because it adds a lot of HP and mana to cover your sustain needs.

Gluttonous Greaves is chosen over other boots so you can have an additional sustain option which is important in ARAM. Use

Infinity Orb when facing a lot of squishy opponents because its execute damage is great for cleaning up fights. Use

Liandry's Torment instead when facing a lot of tanky opponents because it will add %HP damage to your abilities.

Rabadon's Deathcap and

Void Staff will scale your damage output into the late game and

Rylai's Crystal Scepter will add a slow effect to your abilities which will make escaping your stars harder and therefore, make you damage your enemies easier.
Runes
Conqueror and Brutal is the more offensive option which is great when your team has a lot of sustain or the enemy team lacks poke damage. If these conditions are not met, Fleet Footwork and Hunter – Vampirism is the safer choice. Regeneration will help you sustain in the early game while Hunter – Titan will help you survive burst damage and crowd control. Hunter – Genius is a must in all situations because the bonus ability haste is too good to pass up. The Hunter runes can easily be stacked up in ARAM because fights happen often.
Summoner Spells

Mark/Dash allows you to surprise enemies with your ultimate when used in combination with the Dash. 

Flash is the standard initiation tool to surprise your enemies.
Other Champions ARAM Guides