LoL Wild Rift Kai'sa ARAM Build - Items, Runes , Counter Guide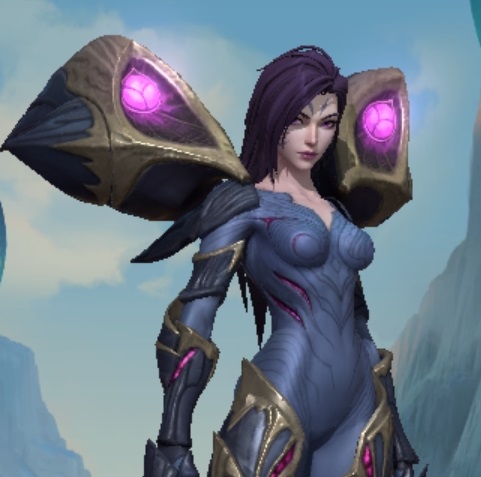 Class: Marksman
Kai'sa ARAM Build, Runes Guide
Recommendations on item build and runes for Kai'sa in ARAM (All Mid All Random) Mode in Wild Rift, along with a general guide to play Kai'sa in ARAM Mode.
Check Kai'sa Main Guide.
Recommended Builds
Kai'Sa has a short range for an ADC and for this reason, she can feel hard to play in ARAM. You have to be smart in casting her 1st ability, Icathian Rain. To deal damage with it, you have to cast it when an enemy is isolated so that they will receive all the damage from the Icathian Rain. You also have to be mindful of Kai'Sa's Caustic Wounds stacks. Once you activate 5 stacks, you will deal lots of damage, more so if the enemy's HP is low. You can use Kai'Sa's 2nd ability, Void Seeker to activate the stacks from a distance.
Pokes are abundant in ARAM so be on alert and use Kai'Sa's 3rd ability, Supercharge to help avoid skill shots since it grants bonus movement speed. Be careful when trying to use her ultimate, Killer Instinct as it can put you deep into enemy territory and you can get bursted down since all champions are always together in ARAM. The best way to use Kai'Sa's ultimate is by manually targeting it.
Kai'sa Build Recommendation in Wild Rift
Here are Item Build Recommedations that works on Kai'sa in Wild Rift ARAM Mode.
You can use Kai'Sa's standard build path which is the fastest and most economical way to upgrading Kai'Sa's 1st ability, Icathian Rain. You have to buy

B.F. Sword then

Vampiric Scepter and finally a

Long Sword to complete the upgrade.
Afterward, build

Blade of the Ruined King and a

Recurve Bow to upgrade Kai'Sa's 3rd ability, Supercharge, and then turn the Recurve Bow into

Runaan's Hurricane. Finally, upgrade the B.F. Sword into Infinity Edge. 
If you want to mix it up,

Manamune will allow you to spam Kai'Sa's abilities more often and

Nashor's Tooth will turn Kai'Sa into an AP type on-hit damage dealer.
Runes
Conqueror is the best Keystone Rune for Kai'Sa since she wants 5 stacks on a champion and when she procs both this rune and her passive, Caustic Wounds, she will deal so much damage.
Gathering Storm allows Kai'Sa to be one of the strongest late-game AD carry thanks to the scaling AD bonus.
Bone Plating gives some buffer against burst damage champions thanks to its damage reduction mechanic.
Hunter – Genius grants bonus ability haste for each unique takedown.
Summoner Spells

Clarity will help solve all your mana issues. Using this summoner spell is especially important if you are not going to buy Manamune. 

Flash will help you chase down enemies or escape dives after using Kai'Sa's ultimate, Killer Instinct. 
Other Champions ARAM Guides