LoL Wild Rift Blitzcrank ARAM Build - Items, Runes , Counter Guide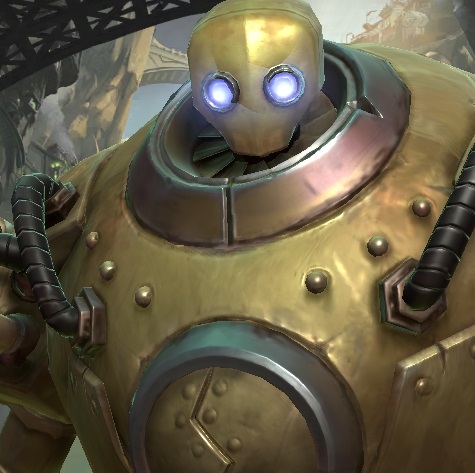 Class: Support
Blitzcrank ARAM Build, Runes Guide
Recommendations on item build and runes for Blitzcrank in ARAM (All Mid All Random) Mode in Wild Rift, along with a general guide to play Blitzcrank in ARAM Mode.
Check Blitzcrank Main Guide.
Recommended Builds
Blitzcrank's passive, Mana Barrier grants you a shield based on your maximum mana if your HP drops below a certain percentage. It's like an insurance effect for you. You should peel for your teammates and absorb skillshots that are about to hit them and not care too much about your health if your passive is available.
1st, Rocket Grab is one of the most annoying skill shots in ARAM. It's way easier to hit this ability in ARAM because of the champion traffic that is always present on the map. And it is deadlier too because once you grabbed an enemy, four of your teammates will pounce readily on your helpless foe.
2nd, Overdrive is great for getting back to the fight immediately and it will help you land more 1st, Rocket Grab thanks to the bonus movement speed. In 1v1 situations or when trying to pick off lone enemies, sometimes it might be better to activate your 2nd, Overdrive, and run up to the enemy to punch them with 3rd, Power Fist. 
3rd, Power Fist is your follow-up crowd control to your 1st, Rocket Grab. It is also an auto-attack reset so auto-attack first before activating the ability to maximize your damage output.
Blitzcrank's ultimate, Static Field instantly damages and silences everyone around you. It is a great initiation tool when paired with Mark/Dash. It also has a passive component that adds bonus damage to your attacks after a short delay.
Blitzcrank Build Recommendation in Wild Rift
Here are Item Build Recommedations that works on Blitzcrank in Wild Rift ARAM Mode.

 Winter's Approach gives a lot of mana, ability haste, and HP. It a must have for Blitzcrank because he is dependent on his hooks to get kills for his team.

Warmog's Armor will allow him to initiate over and over again without worrying too much because of its high out-of-combat healing. After that,

Zeke's Convergence will be your last core item as it takes advantage of Blitzcrank's low ultimate cooldown.
If you want to mix it up, some AP damage through

Rod of Ages and

Awakened Soulstealer as it can be fun with Blitzcrank. The damage can be quite surprising to enemies.
Runes
Aftershock grants additional defenses when you successfully control an enemy and the buff explodes after a few seconds, dealing magic damage based on your HP.
Weakness has enemies controlled by Blitzcrank will take more damage from all sources for a short while.
Regeneration adds a little more sustain.
Hunter – Genius grants ability haste so you can spam your abilities more often.
Summoner Spells

Mark/Dash allows you to surprise enemies with your ultimate when used in combination with the Dash. 

Flash is the standard initiation tool to surprise your enemies.
Other Champions ARAM Guides