LoL Wild Rift Singed ARAM Build - Items, Runes , Counter Guide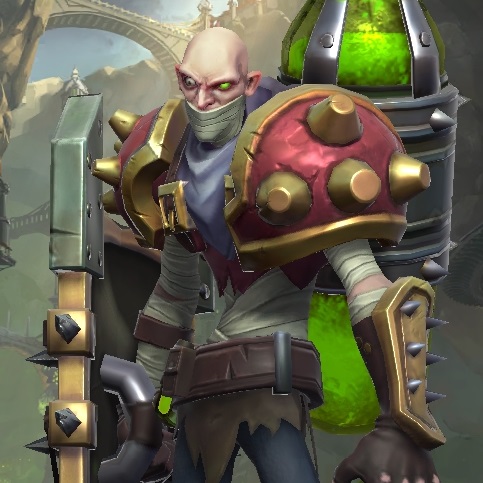 Class: Tank
Singed ARAM Build, Runes Guide
Recommendations on item build and runes for Singed in ARAM (All Mid All Random) Mode in Wild Rift, along with a general guide to play Singed in ARAM Mode.
Check Singed Main Guide.
Recommended Builds
Singed specializes in buying time for his team and annoying the enemy, making them want to chase Singed while they get damaged by his 1st ability, Poison Trail. In ARAM, Singed is susceptible to being controlled and bursted down since all of the enemy team are always together. To avoid feeding the enemy team, only dive into enemy lines when Singed's ultimate, Insanity Potion is active since it grants bonus armor and magic resistance. If an enemy is overextended, use Singed's 3rd ability, Fling to throw the enemy deep into your team's territory.
Singed Build Recommendation in Wild Rift
Here are Item Build Recommedations that works on Singed in Wild Rift ARAM Mode.
A

Catalyst of Aeons item like

Abyssal Mask or Rod of Ages is a must on Singed so you won't have too much mana trouble and it will also greatly increase your HP regeneration by simply leaving Singed's 1st ability, Poison Trail on. You can either build Singed's standard core items

 Rylai's Crystal Scepter and

Liandry's Torment to deal much damage early in the game. But if your team is lacking a front liner to brawl and disrupt the enemy, immediately buy

Warmog's Armor so you can quickly regenerate your HP by leaving battle.
Runes
Aftershock is a great pair with Tank Singed because it will buy you a lot of time inside the enemy lines with the bonus armor and magic resistance. Otherwise, use Phase Rush to increase your already obnoxious movement speed. Gathering Storm will make it harder for enemies to deal with you thanks to the scaling AP bonus. Second Wind will help you deal with poke thanks to the bonus HP regeneration and Hunter – Genius grants bonus ability haste for each unique takedown so your downtime between ultimates will decrease.
Summoner Spells

Ghost will allow you to dash through enemy lines with minimal risk.

Flash is your failsafe if ever you are stuck near your enemies when your HP drops to a dangerous level.
Other Champions ARAM Guides