LoL Wild Rift Jax ARAM Build - Items, Runes , Counter Guide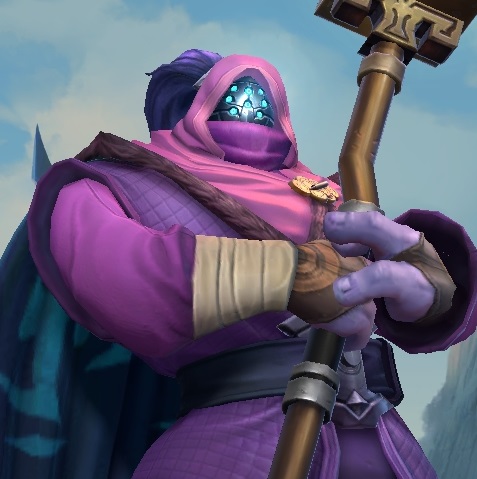 Class: Fighter
Jax ARAM Build, Runes Guide
Recommendations on item build and runes for Jax in ARAM (All Mid All Random) Mode in Wild Rift, along with a general guide to play Jax in ARAM Mode.
Check Jax Main Guide.
Recommended Builds
Jax is a stun bot for his team for the most part in ARAM because he has no self-sustain and his only defensive ability, his 3rd ability, Counter Strike makes him immune only to auto-attacks. The only way Jax can carry is if he had the chance to get multiple kills through cleaning up low HP enemy champions. But if he is given the chance to have an early game triple kill or more, Jax will be unstoppable. If you have teammates that can clear waves fast, Jax can do more for his team through his extremely fast turret demolishing potential.
Jax Build Recommendation in Wild Rift
Here are Item Build Recommedations that works on Jax in Wild Rift ARAM Mode.
Jax's standard build with

Blade of the Ruined King and

Trinity Force will allow Jax to carry games but the problem with this is that a team composed of average IQ players will immediately think to burst down a Jax who's trying to hit their teammate so its imperative to add defense items to the mix and if your team does not have a tank and a healing support, you can opt to build a full defense item build so that your team will have a meatshield to absorb hits since Jax's ultimate, Grandmaster's Might grants bonus resistances.
Runes
Conqueror grants the highest bonus damage for Jax but Phase Rush is quite popular on Jax because its movement speed bonus allows Jax to stay on top of his enemies. Hunter – Vampirism grants a stacking AD and vamp bonus while Gathering Storm grants scaling bonus AD that grows over time. Second Wind grants bonus HP regeneration to counter pokes and finally, Mastermind is great for demolishing turrets fast while Hunter – Genius grants bonus ability haste so you can use your stun and ultimate as often as possible.
Summoner Spells

Mark/Dash can be used in conjunction with Jax's 3rd ability, Counter Strike to initiate fights with a stun.

Flash allows for lots of offensive and defensive outplays.
Other Champions ARAM Guides