LoL Wild Rift Miss Fortune ARAM Build - Items, Runes , Counter Guide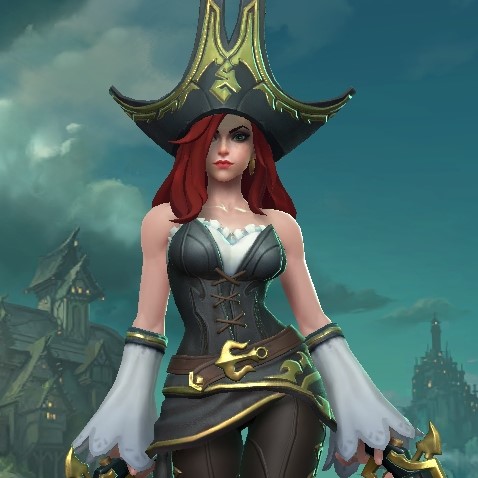 Class: Marksman
Miss Fortune ARAM Build, Runes Guide
Recommendations on item build and runes for Miss Fortune in ARAM (All Mid All Random) Mode in Wild Rift, along with a general guide to play Miss Fortune in ARAM Mode.
Check Miss Fortune Main Guide.
Recommended Builds
Miss Fortune's Love Tap passive is easy to proc consistently in ARAM since there are so many targets present at all times. Switch targets when all of the enemy's champion's HP are high and always use her 1st, Double up. But do not bother activating your passive when you are going for a kill as it might give the enemy a window to escape.
1st, Double Up is especially strong in ARAM as it is easy to pull off on such a small map and on crowded spaces. Spam to your heart's content to deal massive poke damage from afar.
Use 2nd, Strut to kite opponents and be untouchable. Be wary of skill shots that can deactivate your passive, though. Activate it for the bonus movement and attack speed to finish off targets.
3rd, Make it Rain is amazing in ARAM since it slows down enemies and deals some DPS in an area. But, do not spam it in earlier levels or you'll have mana troubles.
Use your ultimate, Bullet Time whenever there's a big fight but its better to use your abilities and a couple of auto attacks first except when you have allies with big AoE crowd controls.
Miss Fortune Build Recommendation in Wild Rift
Here are Item Build Recommedations that works on Miss Fortune in Wild Rift ARAM Mode.

 Tear of the Goddess is a must for Miss Fortune because her abilities are very draining on her mana pool. Having this item will allow you to spam her abilities all game long. Once you upgrade it into

Manamune and eventually into Muramana, you will have so much damage thanks to its scaling stats. Afterwards, you can either buy

Infinity Edge and

Rapid Firecannon when against a balanced lineup, with both tanks and squishies, or you can buy

Youmuu's Ghostblade and

Serylda's Grudge if four or five of your enemies are all squishies. Buy

Bloodthirster in the late game so you can sustain yourself while and after fighting.
Runes
Fleet Footwork grants bonus movement speed and healing on your attacks so you can sustain yourself and kite enemies. Conqueror, on the other hand, has great damage scaling bonus.
Brutal grants bonus damage and penetration.
Regeneration grants a little bit of HP and mana sustain bonus.
Hunter – Genius grants ability haste on unique takedowns so you can spam your abilities more often.
Summoner Spells

Clarity will solve your mana problems along with Manamune. 

Use Flash in case an enemy manages to get near you.
Other Champions ARAM Guides