LoL Wild Rift Sona ARAM Build - Items, Runes , Counter Guide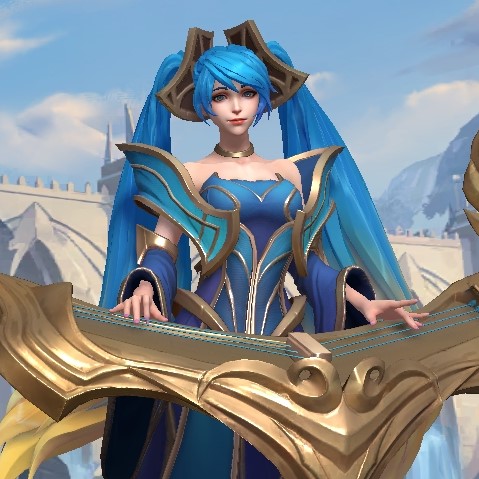 Class: Support
Sona ARAM Build, Runes Guide
Recommendations on item build and runes for Sona in ARAM (All Mid All Random) Mode in Wild Rift, along with a general guide to play Sona in ARAM Mode.
Check Sona Main Guide.
Recommended Builds
Sona's passive, Power Chord, empower's Sona's next auto-attack after using a basic ability. Each basic ability grants a different effect. 1st, Hymn of Valor grants increased bonus damage on the empowered attack. 2nd, Aria of Perseverance, decreases the damage output of the attacked enemy. And finally, 3rd, Song of Celerity slows down the target.
1st, Hymn of Valor attacks the two nearest enemies when activated and enhances the next auto-attack of nearby allies. This ability is Sona's main source of damage.
2nd, Aira of Perseverance is Sona's spammable heal. It also grants a shield for three seconds.
3rd, Song of Celerity grants bonus movement speed, which is great for chasing or disengaging, and even assisting allies when trying to dodge the enemy's skillshots.
Sona's ultimate is Crescendo. This is an area of effect damaging and stunning ability. This is great for initiating and following up on your allies. It also passively grants bonus cooldown reduction to Sona's basic abilities.
Sona Build Recommendation in Wild Rift
Here are Item Build Recommedations that works on Sona in Wild Rift ARAM Mode.
Sona is a mana-intensive champion that even building

Archangel's Staff is not enough to allow her to spam her abilities to the extent that she won't have mana problems. Due to this, we recommended building

Rod of Ages as well so that she will have a bigger mana pool. Plus, it also gives a lot of HP and AP.
After those two items, buy

Harmonic Echo if you want more healing or buy

Luden's Echo if you want to amplify Sona's poke damage. Finish it off with

Rabadon's Deathcap and

Void Staff to further increase her damage and healing.
Runes
Aery grants consistent bonus damage and an additional shielding effect on your abilities.
Brutal grants bonus damage and penetration.
Regeneration adds a little more sustain.
Hunter – Genius grants ability haste so you can spam your abilities more often.
Summoner Spells

Clarity will solve all your mana problems along with Archangel's Staff.

Flash out if an enemy manages to get near you.
Other Champions ARAM Guides