When you have been playing Wild Rift for so long, your IGN might become dull due to trends, to match with your new main champion, or you just want something new. Eventually, you will plan to change it because of this. However, due to the limited knowledge and information about the Wild Rift change name, one might wonder how to change name in Wild Rift. Well, you're in luck, as we will tackle the steps and some additional fun information in the end.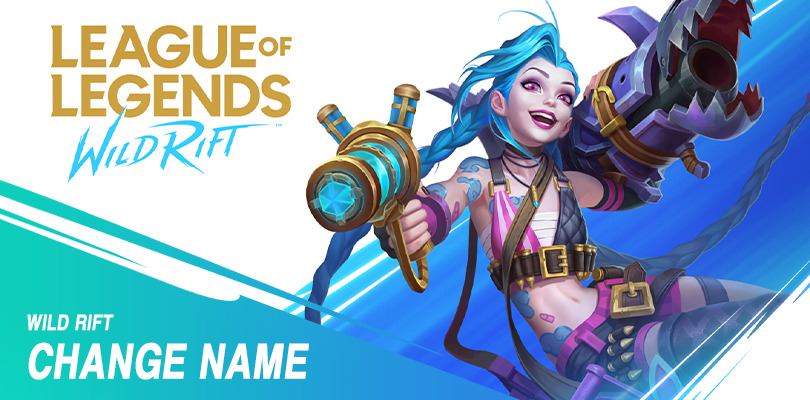 How Do I Find My Riot ID?
Finding your Riot ID before your Wild Rift change name is also essential. Your Riot ID is your global username across all Riot Games titles. If you change your Riot ID in Wild Rift, it will also be altered in League of Legends, Legends of Runeterra, and any other Riot Games titles you play.
Here are the steps for finding your Riot ID in-game.
Launch Wild Rift
Click your profile at the top left-hand of the home screen.
You can see your Riot ID at the top left-hand, above your profile icon in your Wild Rift profile.
However, you can also find your Riot ID without opening Wild Rift. Players can view their Riot IDs just by logging into the Riot Games' website, where you can manage your Riot Account. Also, let's move on to the steps if you are still unsure and confused about how to change IGN in Wild Rift.
How to Change Name in Wild Rift?
The steps on Wild Rift change name can be confusing, especially when you do it only on your mobile phone. However, these steps are pretty simple, and you will have your IGN changed if you follow each single one of them.
Before you change your IGN in Wild Rift, you must choose carefully, as players can only change their name once a month. However, due to League of Legends summoner names swapping into Riot IDs, IGN changes' frequency may soon differ.
Moreover, here are the steps on how to change IGN in Wild Rift.
At Wild Rift's Settings, hover into the "Other" section.
While at the "Other" section, click or press on the "Account Settings."
Then, log in to your Riot Account.
After logging in, you may change your IGN in Wild Rift through the Riot ID section according to your liking.
However, players must still abide by the rules regarding changing Riot IDs. So, please select and decide on a fair name so that Riot Games will not take it down. Moreover, if you haven't noticed by now, it is also worth noting that Riot ID and Wild Rift names are the same. By changing your Riot ID in the Account Management section, you can change your IGN across all Riot Games titles, such as Valorant, League of Legends PC, and Wild Rift.
Does Wild Rift Change Name Cost Money?
As mentioned earlier, the Wild Rift change name is free and will only cost players time. It means that players can change their IGN every 30 days for now. However, we did say "for now" because Riot Games is changing its rules regarding summoner names. To give context, Riot Games is transitioning Summoner Names to Riot IDs, originally costing players either an in-game currency or RP (real money). This change is further explained on their website. Additionally, this change will take effect starting November 20, 2023, so change your IGN ASAP if you plan to change it.
That's the end of our Wild Rift change name tutorial. Head to Summoner's Rift and show off your new IGN with friends and opponents. However, you can look at our controller guide if you're having difficulties playing on mobile, especially with sweaty hands. In this guide, we tackle each step and method of connecting a controller or gamepad to use in Wild Rift.