Wild Rift has come a long way in terms of success in mobile games, especially in the Multiplayer Online Battle Arena (MOBA) genre. However, with its success, players still ask for news about Wild Rift consoles, as gaming on consoles has skyrocketed to new heights in market size. Additionally, although there are MOBA games that compete with Wild Rift, such as Pokémon Unite (which is already available on Switch) and Mobile Legends: Bang Bang, Wild Rift stays relevant. 
Moreover, Riot Games states that Wild Rift will be coming soon to consoles with revamped controls and streamlined matches. That said, Wild Rift Consoles can introduce a new experience in terms of its gameplay, especially when using a controller. It can help players who have consoles to have a breath of fresh air as Wild Rift releases on consoles. So, if you're excited, let's tackle the latest news about Wild Rift consoles and release dates.
What is the release date of Wild Rift Consoles?
Riot Games has confirmed that the game is developing for consoles, but there is no official release date or announcement of which consoles it will be available on. It can be seen on their Wild Rift official website stating, "COMING SOON TO CONSOLES."  Additionally, there are likely platforms that Wild Rift could be available on, including Xbox, PlayStation, and Nintendo Switch. Additionally, the game is already optimized for touch-based devices, so a Nintendo Switch version is also particularly likely.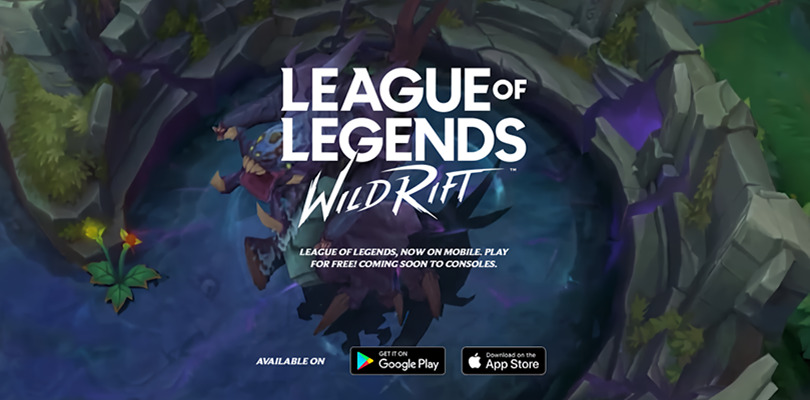 Moreover, it is more evident that Wild Rift will likely be released on Switch, as having a hand-held console offers players comfort, like Pokemon Unite. Playing with a controller can improve their gaming experience relative to playing on a touch-based device like a mobile phone. Additionally, players with sweaty hands can also play better with a controller and better system specs. It can boost Wild Rift further into the market, potentially growing a more extensive player base like never before.
Riot Games and Xbox Partnership and WR Rewards
Riot Games' partnership with Xbox has also made the release of Wild Rift consoles more likely, especially on the Xbox platform. They announced a collaboration in June 2022 to bring Riot's most significant games to the subscription service. This partnership brought together two of the largest gaming companies in the world around player-focused competitive games. It also got rewards for players who did avail of Xbox Game Pass. It includes the unlocking of all champions and an experience boost on the League of Legends PC and Wild Rift.
However, to unlock the Wild Rift benefits, players must link their Riot account to their Xbox profile. After linking their Riot accounts, they will automatically receive their benefits when they log into any of Riot's games. In addition, the rewards do not include a free Wild Pass, so keep that in mind. Moreover, the Riot Games and Xbox Game Pass partnership has been a massive success for both companies. It has allowed Riot to reach a new audience of players on Xbox. It also has given Xbox Game Pass subscribers access to some of the most popular games in the world.
That is all the news about the release date of Wild Rift consoles, such as on the Nintendo Switch, PlayStation, and Xbox platforms. Its release on the said consoles will give a breath of fresh air to players, especially those who have difficulty playing on touchscreen devices. That said, some players may wonder if playing Wild Rift on a controller is possible. In short, it is possible; you must follow our guide about Wild Rift's controller support to try playing with a controller.